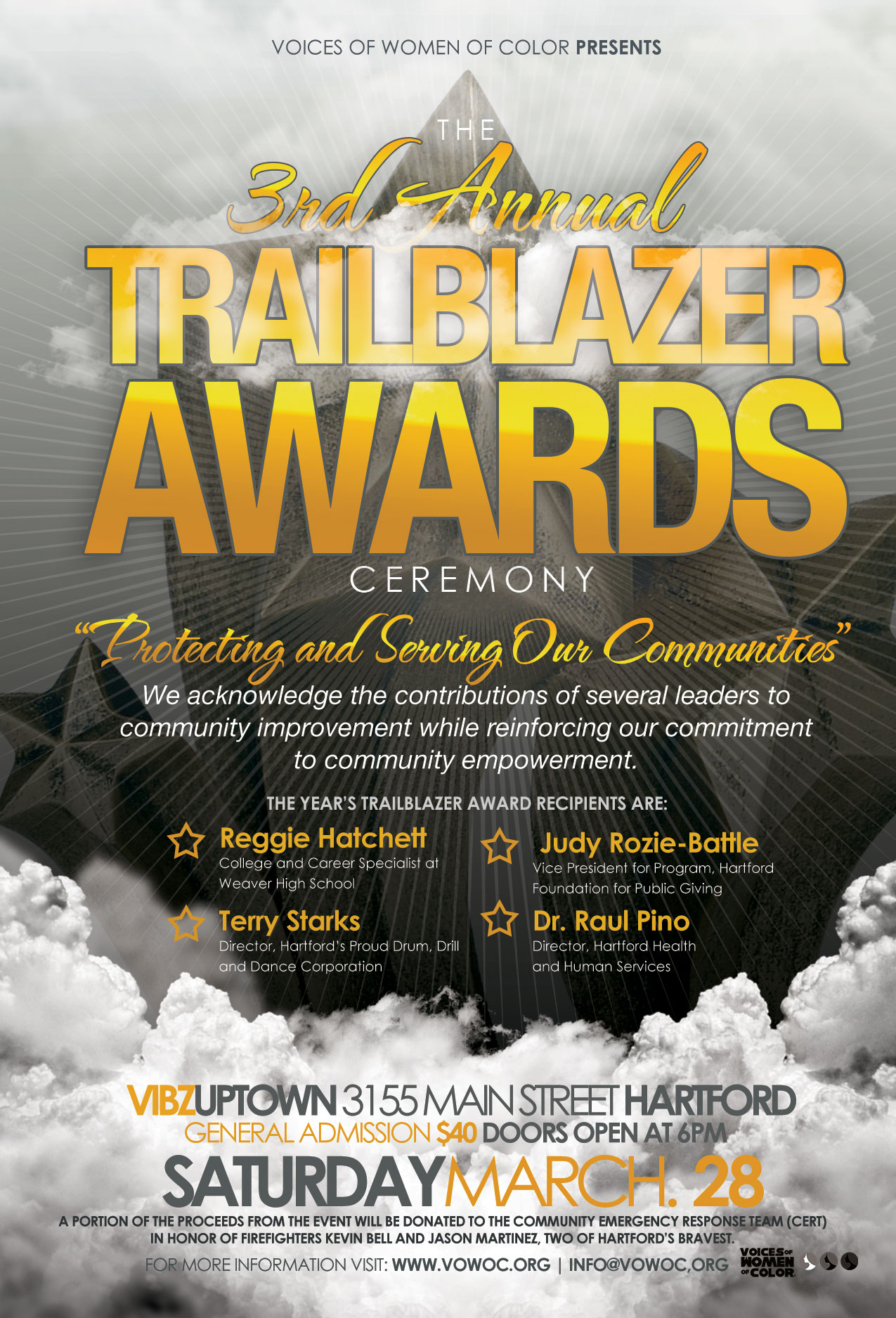 Please Join Us As We Celebrate!
Saturday, March 28, 2014 at 6:00 p.m.
TheThird Annual Trailblazer Award ceremony, "Protecting and Serving Our Communities," which acknowledges the contributions of several leaders to community improvement while reinforcing our commitment to community empowerment. A portion of the proceeds from the event will be donated to the Community Emergency Response Team (CERT) in honor of Firefighters Kevin Bell and Jason Martinez, two of Hartford's Bravest.

This year's Trailblazer Award recipients are: Reggie Hatchett, College and Career Specialist at Weaver High School; Dr. Raul Pino, Director, Hartford Health and Human Services; Judy Rozie-Battle, Vice President for Program, Hartford Foundation for Public Giving; and Terry Starks, Director, Hartford's Proud Drum, Drill and Dance Corporation.
Tickets On Sale Now!
---
Ad Booklet
We hope you will join us for our event, which will be held at 6 p.m. on Saturday, March 28, 2015 at Vibz Uptown, 3155 Main Street, Hartford; additionally we encourage you to take part in our ad book, which provides a unique opportunity to advertise your business or campaign and reach hundreds in our community.
Click here for the commitment order form.
Make checks payable to Phoenix Society Inc. and mail with this order form to VOWOC at P.O. Box 320562 Hartford, CT. 06132-0562. Camera ready colored ads can be emailed to info@vowoc.org.